Screwfix Taxonomy
Customers driving a merchandising and buying revolution.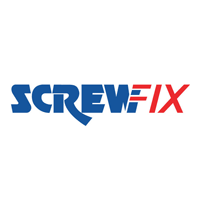 Background
Having proved our value to the big bosses at Screwfix during the migration of its ecommerce platform in 2010 (see our separate technical case study), we convinced them to give our Taxonomy service a try. We didn't need to sell it particularly hard, we simply demonstrated some fundamental opportunities to use the words their customers' use, where they currently weren't. This is a normal condition, in our experience, particularly where big complex product catalogues are involved, and where despite the best efforts and intentions of a smart and productive bunch of people—they are, really, we're not just saying that—it is simply too easy to misrepresent product categories with industry jargon and to be quietly oblivious to the way certain groups of customers think.
What we did
We took a deep, deep dive into the wonderful world of security, lighting and tools, and created three stunning taxonomy maps that demonstrated loads of opportunities—many millions of pounds of opportunity to be precise—to create relevance on their site where it was absent, and, critically, for products they already sold! Simple examples would be 'security lighting' they called it 'outdoor lighting', 'nail guns'; they called them 'nailers', and 'kitchen lighting'; they called it, ah, actually, they didn't call it anything, because they considered, quite reasonably, that the majority of lights could exist in many room types, so didn't classify them by room at all, oblivious to the fact that that is exactly how many of their customers search.
What happened
Our taxonomy maps and reports landed on the desks of some slightly sceptical merchandisers, who, to their credit, were up for it anyway, and who dived into the instructions with gusto. Within a few weeks there were over a hundred new sub-category pages live within the existing product categories of the site, and the search traffic started flowing in. By the end of the three months, the web trading team and the executive were sold and we pressed on completing a full twelve months of taxonomy work.
Within the first few months of this work, something interesting happened; the Screwfix buyers got interested. Appreciating the quality of our research and the size and representation of the original Hitwise data, they realised that this was some of the best market research they'd ever seen; our Taxonomy work now underpins category planning and product range development across the business.
Twelve taxonomies didn't quite cover the whole of the Screwfix catalogue, so at the end of the 12 months a further six taxonomies were commissioned.
We're very proud of this!
Want to join our list of extraordinary clients? Give us a shout.