Screwfix Technical
Principles + Guidance + Mentoring = Jackpot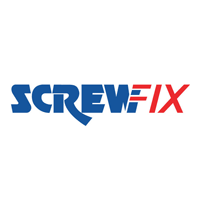 Background
Screwfix was something of a success story, in general terms, before we even met them; years of growth, integral part of the Kingfisher group. But in 2010 they had a big technical challenge coming up with the migration of their website from one version of a big nasty ecommerce engine to another. Prudently they went looking for some support for the migration so that they didn't mess up their search traffic, and we got a call, thanks to a recommendation at board level.
What we did
We provided some eye wateringly expensive technical consultancy, which included:
some fabulous principles documents
a bunch of very precise requirements
a whole lot of friendly mentoring, including sitting with developers while really important bits were built
and one of the most complex technical migrations of a web forum we've ever encountered
By the way, some of those we mentored are now our biggest fans, so we must have done something right by them individually, and not just by Screwfix, which is a reward on a whole 'nother level. Anyway, back to the story. We were then present and correct while the migration switch was thrown, making ourselves available should any stuff start hitting fans. Fortunately it didn't and everyone was happy.
What happened
The original goal was to protect what they already had, but that didn't happen! Oh no! During the following year, the site had gained 42% more organic visits, contributing over £4 million in additional sales.
We feel pretty good about the outcome of this project, because—and this is the key bit so pay attention—pretty much no content changed on the site, before and after the migration, apart from the obvious product ebb and flow. The content and categories all stayed the same. Making the site work better for Google was a deliberate by-product of the technical work that we encouraged during the build of the new site, and the proof of the pudding was in the Googling!
By the way, our consulting fees were around £60,000 in total, so a fabulous return, wouldn't you say!
We can get these basics right for you too.
Want to join our list of extraordinary clients? Give us a shout.