Steve Johnston
Founder and Head of Client Services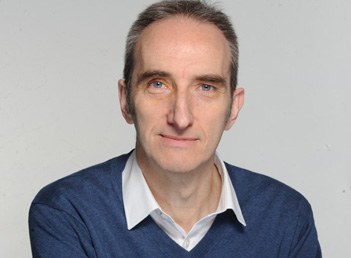 Steve used to work in retail, until he discovered the delights of the digital world and couldn't keep his mitts off it. As such, he's been working in the web services industry since 1994—you know, before Google was even a thing.
He delved into the mystical world of SEO in 2001 when it first came on the scene, and, after lovingly coining the phrase "Google Consultant", has helped loads of online businesses get noticed by Google ever since. A couple of his most notable clients include Expedia and Hotels.com, where he enjoyed senior SEO management roles. Steve set up Search Johnston, Taxonomics' predecessor, which he traded under for many years.
Fun facts: Steve has a degree in Psychology from Manchester Metropolitan University, is a very keen footballer (yes, really) and loves his ukulele (yes... really). He's married, has three grown-up kids and lives near Bath.
For over five years, Steve has been a vital partner for Hotels.com. He has consistently given us clear, actionable analysis and recommendations, and has become a trusted partner through several significant architecture changes. A go-to specialist in the often murky field of SEO.

Nigel Pocklington Chief Marketing Officer, Hotels.com