Liam McGee
Founder and Head of Data Science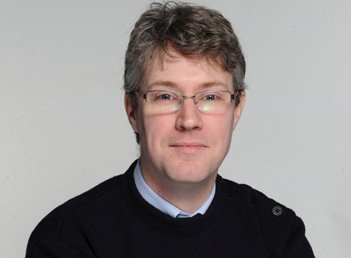 Liam's a bit of a tech whiz (and that's putting it lightly). He worked in web development, web usability and web accessibility for ten years before diving head first into search strategy in 2006. Not to confuse you further, but he's also actively involved in search science research, and is a specialist in text mining, data visualisation and semantics. Oh, and let's not forget the fact that he developed most of the analysis tools and algorithms we use in our Taxonomics projects. So yeah: whiz.
In his spare time Liam serves as an Invited Expert to the W3C, the de facto international standards body for the web. (That's right—in his spare time.) He has has two degrees in Natural Sciences from the University of Cambridge and an MSc in Science Communication from Imperial College, London.
Fun facts: And if you weren't impressed enough already, he also owns 30,000 bees. He lives in Somerset with his wife, baby daughter, dog and three chickens. Oh, and the bees. Don't forget the bees.
Liam brings a huge amount of talent, knowledge and application to tasks that require a new way of thinking. He has greatly helped our team at the BBC understand new ways of looking at search data and done it from a rock solid, scientific foundation that to be frank, we wouldn't find anywhere else in this country, if not the world. A true pioneer yet personable and passionate at the same time. I count myself lucky to have worked with him.

Duncan BloorSenior Content Producer (SEO Specialist), BBC