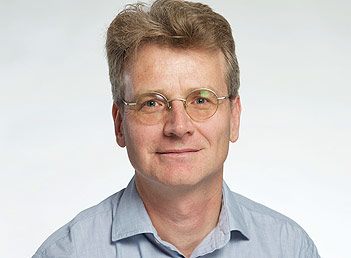 With a degree in Engineering and an MBA from INSEAD Doug ticks some boxes, out of the box, so to speak. The fact that he was employee no.9 at Cisco UK in 1991, y'know before the web was even a thing, adds to his cachet. At first a Cisco intrapreneur—including a spell as general manager of the South African operations—then a video-over-the-internet entrepreneur five years before YouTube founded, Doug has been there and done it. Doug was also a pioneer in the (in-the-flesh) social network space for entrepreneurs, co-founding and running Digital People for six years from 1997, which was part of the inspiration for Julie Myers' First Tuesday.
More recently the call of the social enterprise has caught him, and he has helped form Localgiving.com as Executive Director, and has attempted to steer the bureaucracy of Bath and North East Somerset towards the ambitious reuse of the historic Craneworks buildings on Bath's riverside. Attempted, mind.
Ready to get back to growing successful technology businesses, Doug has joined Steve and Liam as CEO to help steer Taxonomics towards a growth curve we were struggling to find.
Fun facts: Another keen cyclist in the office. Wannabe Aspiring actor in his youth, now lives in Bath with his wife and two kids.